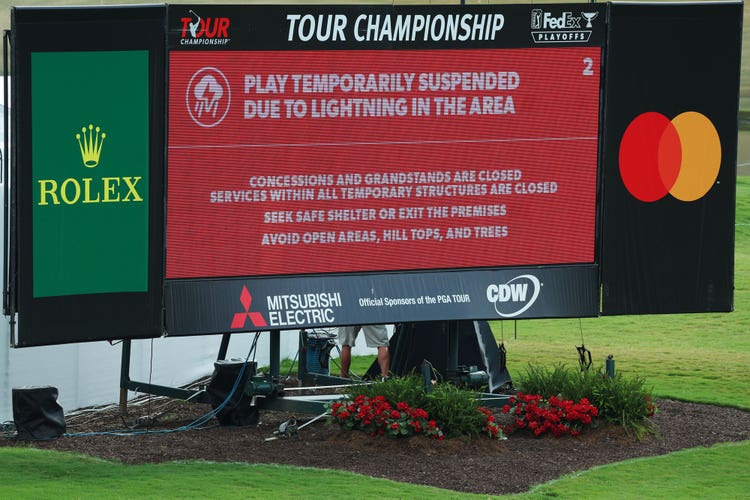 Play Temporarily Suspended; Entry Gates Currently Closed


ATLANTA – Due to area thunderstorms, the third round of the TOUR Championship has been temporarily suspended. All spectators should exit the premises for their safety.

All venues, grandstands, concession stands, and Fan Shop are closed.

All services within tents and hospitality venues will be closed for the duration of the Red Level 2 warning. The hospitality venue structures are not intended to provide safe shelter in case of threatening weather such as lightning or severe winds. Guests can exit the premises and seek safe shelter in either their vehicle or tournament parking lot shuttle, or stay in the venue at their own risk.

All gates will remain closed to re-entry until play resumes and tournament officials determine it is safe for spectators to return to the tournament grounds.

For more information about the TOUR Championship, please visit TOURChampionship.com. Fans are encouraged to follow the TOUR Championship on Facebook, X and Instagram for tournament updates.